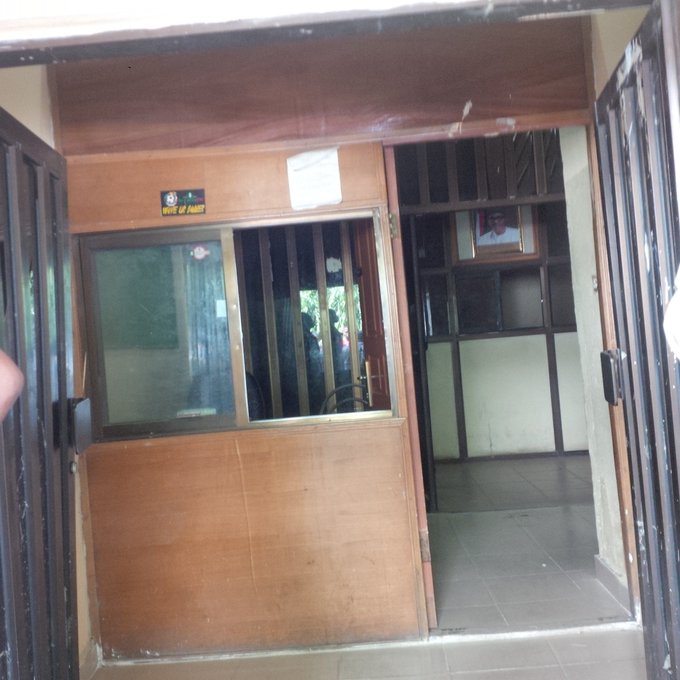 Factional NFF leader Chris Giwa stormed the glass house with thugs
Security operatives came to the rescue who ordered them out of the building
The Giwa FC proprietor has been given a five year ban by CAF
There
was disorder at the Nigeria Football Federation (NFF) as factional
leader of the governing body Chris Giwa stormed the complex with thugs.
Chris Giwa
Chris Giwa is the factional leader if the NFF which has been trying to seize power from Amaju Pinnick.
Giwa
got a ruling from a Jos court to resume as the NFF president after the
elections of 2014 were annulled but Pinnick refused to leave office.
The
Confederation of African Football (CAF) placed a five-year ban on
embattled Giwa and four others of his disciples, hence validating the
earlier sanction by the Amaju Pinnick- led Nigeria Football Federation.
Despite the ban, Giwa reportedly tried to storm the NFF glass house in Abuja but security aides came to the rescue.
The NFF revealed the nature of things in a series of tweets;
Pandemonium at NFF as Giwa and group storm Glass House with thugs to harass Staff members. Police telling them to go out.
— The NFF (@thenff) June 3, 2016
Giwa and group proving stubborn. Staff members telling them to leave Glass House. Only 24 hours after peace meeting at NASS.
— The NFF (@thenff) June 3, 2016